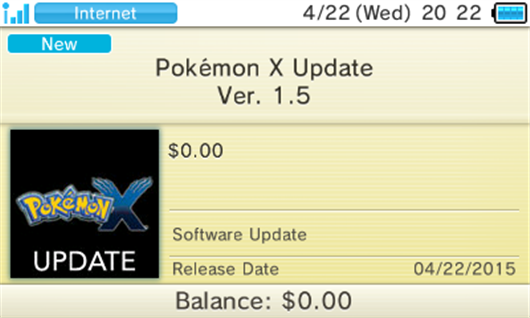 An update patch is now available for Pokémon X, Pokémon Y, Pokémon Omega Ruby, and Pokémon Alpha Sapphire. The patch is version 1.5 for X and Y and version 1.4 for Omega Ruby and Alpha Sapphire.
The update details only say that "adjustments have been made for an improved gaming experience" and are rather vague, but you'll need to apply the update in order to trade, battle, or otherwise interact using the online features of the games.
As always, you need to apply the update for each of your versions separately. You can do so by going to the Nintendo 3DS eShop, going to Settings / Other, and then selecting Updates by scrolling down when prompted.