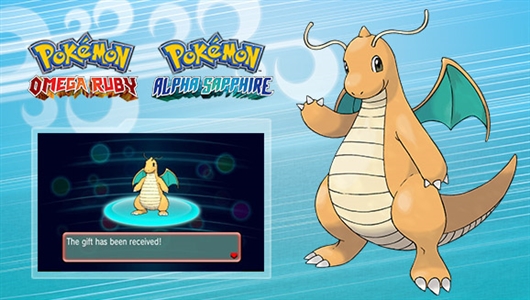 The cheerful Dragon-type Pokémon, Dragonite, is now available at participating GameStop stores in the USA. To get this Dragonite, you'll first need to get a Serial Code for it at a participating GameStop, and then, on Pokémon Omega Ruby or Alpha Sapphire, you'll need to go to Mystery Gift and receive the gift via code, inputting the code you received at the store to receive a super cool Dragonite.
This Dragonite comes at level 55, carries a Lum Berry, and even has its Hidden Ability, Multiscale, which halves the damage it takes from moves so long as it has full HP, giving it a chance to set up with Dragon Dance and then unleash an onslaught of damaging moves. It comes with Dragon Dance, Outrage, Hurricane, and Extreme Speed, making it pretty useful.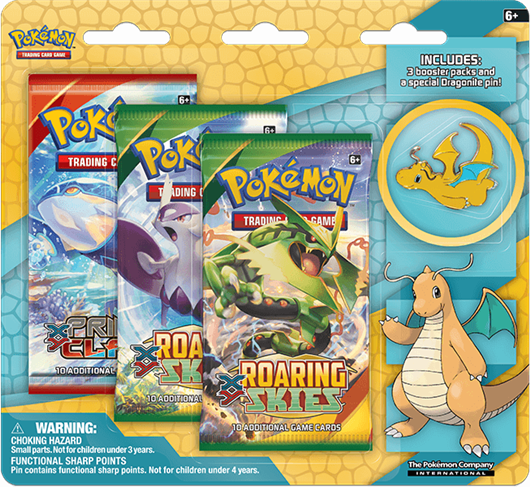 You can receive the serial code for free at participating GameStop stores in the US from now until July 12. There's also a special bundle containing three Pokémon TCG Booster Packs in addition to a Dragonite pin, exclusive to GameStop, though this is purchased separately and not required in order to receive the serial code. No word yet on when (or if) this event is coming to other countries.