The newest film, 'Pokémon the Movie: I Choose You!' is to air for a limited time in the west, with tickets being sold online. For further ticket information in your area, please check the official Pokémon website for your region. In the United States, the movie will be available to see on November 5th and 6th.
In addition, details concerning the Ash hat Pikachu event have surfaced. Codes for special Pikachu will be available on the official Pokémon website starting September 19th for Pokémon Sun and Pokémon Moon.
The code will only be available to use once, so be sure you enter it into your game when the Pikachu wearing the hat you wish is currently being distributed.
Pikachu hat types and dates of distribution: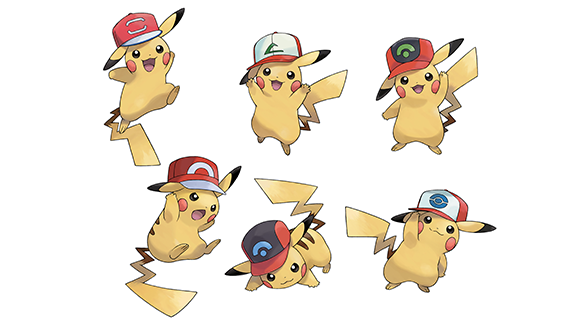 ✧ September 19th - September 25th — Original Hat
✧ September 26th - October 2nd — Hoenn Hat
✧ October 3rd - October 9th — Sinnoh Hat
✧ October 10th - October 16th — Unova Hat
✧ October 17th - October 23rd — Kalos Hat
✧ October 24th - October 30th — Alola Hat