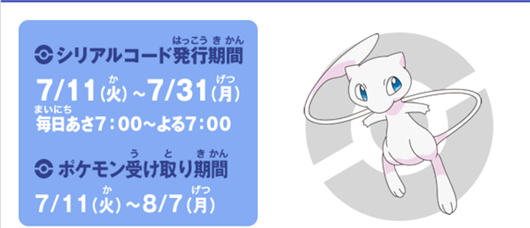 (Official Rally Announcement)
A couple of new distributions for Pokémon Sun and Pokémon Moon have been announced for Japan. These tie in with the upcoming film, 'Pokémon: I Choose You!'.
The following serial codes will be available at participating 7-11 locations:

July 11th - July 31st

Mew (Level 50)

August 1st - August 20th

Ash's Charizard (Level 40)

August 1st - August 20th

Soji's Lucario (Level 40)

August 1st - August 20th

Makoto's Piplup (Level 30)

In addition, a special Jirachi will be distributed at the Pokémon Center in Tohoku from August 6th through August 13th. This is in celebration of the annual Tanabata Festival.
---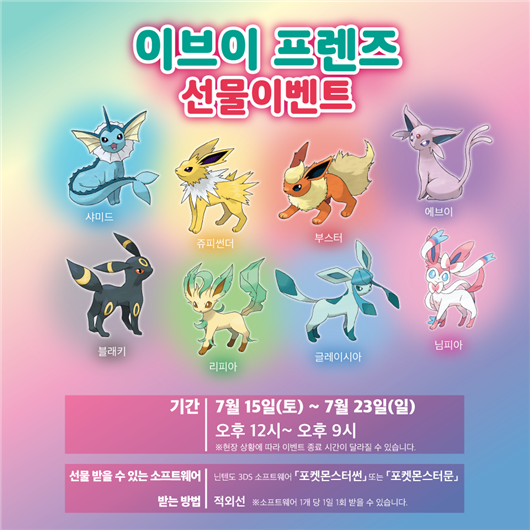 For those in South Korea, be on the lookout for an Eeveelution distribution event from July 15th through July 23rd!
Visit the Pokémon shop in the Hyundai Department Store Sinchon to receive one Eeveelution per day. No specific details have been given on the Pokémon.
For more information, visit the official website here. Also note that these Pokémon will not be able to be placed on the GTS or used in Wonder Trade.