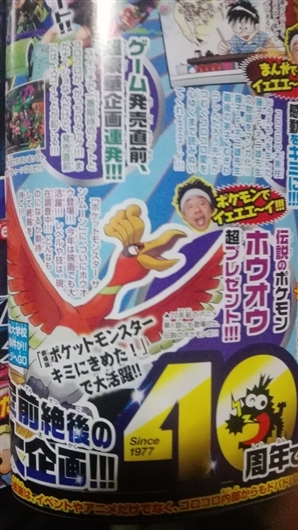 In this month's issue of the popular Japanese magazine CoroCoro, a new event was announced for Japan.
Later this year, a Ho-Oh will be distributed for Pokémon Sun and Pokémon Moon — though any information regarding its level, moves, ability, and so forth has not been provided.
The issue also mentions that more information about the Mythical Pokémon Marshadow will be coming next month.