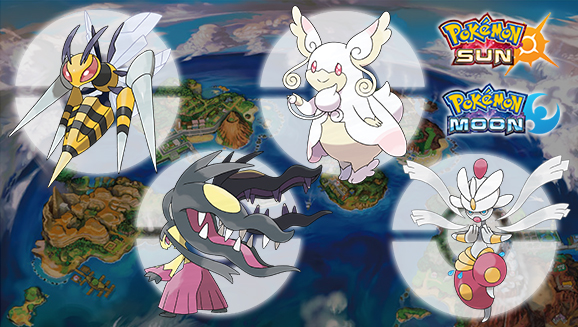 (Official Announcement)
A worldwide event has begun on Pokémon Sun and Pokémon Moon. By entering the code down below, trainers will obtain four powerful Mega Stone items: Mawilite, Beedrillite, Audinite, and Medichamite! No end date has been given.
It has also been announced that the Mega Stones for Steelix and Pidgeot will be coming in May.
How to get these four items in your copy of Pokémon Sun or Pokémon Moon:
✧ Select MYSTERY GIFT from the main menu
✧ Select RECEIVE GIFT
✧ Select GET WITH CODE
✧ Enter the code "INTIMIDATE"
✧ Speak to the delivery person in any Pokémon Center

Will you be using any of these stones in your battles?