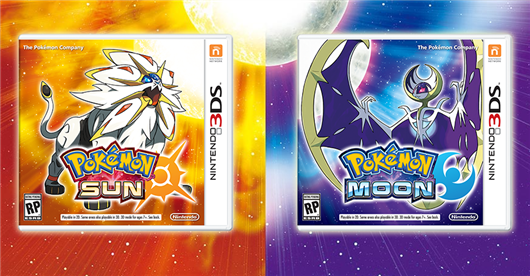 Hello everyone! With Pokémon Sun and Pokémon Moon just around the corner (seriously), Azurilland is looking for users to volunteer their time to help add Sun & Moon information to the site. If you're getting either Sun or Moon on or around release day, and have free time to spare, we would really appreciate your help!
Note: Although an issue is preventing us from updating the site's Pokédex, we have figured a workaround that will hopefully be sufficient in the meantime.
If you're interested in helping, please read all of the following!
What will be required of you:
Follow specific directions for navigating and using our article editor, which is much more complex than the posting editor.
Gather and add accurate information on the new Sun & Moon Pokémon, including their moves, stats, abilities, and more.
Be able to do these things in a timely manner. If you are not contributing at all in the first week despite holding the title, you are subject to lose the position at any time without prior warning.
What you will need:
A laptop or desktop computer. This wouldn't be very fun on a mobile device, trust me.
Either Pokémon Sun, Pokémon Moon, or both. Although there is a lot of information around the Internet that can be used, it might not all be accurate.
Some free time to spare.
The ability to follow directions closely and ask questions when necessary.
Who can apply:
You must have at least 100 posts to be considered, to make sure you have some background with Azurilland.
Otherwise, anyone is free to apply, as long as you feel you can do the job well.
Forum staff do not have to apply, just message me if you're interested.
Who will be accepted:
All forum staff will be immediately accepted if they want to help.
Otherwise, I will be selecting up to three users who I feel will do the job best. I may add more later if needed.
There is no deadline for applications, but I will be accepting people ASAP, so the sooner you apply, the better.
Even if you are not accepted right away, you are free to send missing information to me (or a Contributor) via Private Message. If you consistently send in accurate information, you're likely to be considered in the future if we need more Contributors.
What Contributors will get in return:
All accepted Contributors will have a green username with the tail, as well as a "Contributor" title below their username and on their profile. (This title does not interfere with custom titles, it shows up in the same spot as Staff titles.)
If you contribute at least 10 pieces of accurate information, you can receive a brand new Contributor badge. (This is the first badge I'm making myself so I hope you like it!)
How to apply:
To apply, please send me (Shhmew) a Private Message with the following questions answered to the best of your ability.
✦ Will you have Pokémon Sun, Pokémon Moon, or both?
✦ When will you be able to get Sun or Moon and/or help contribute?
✦ Do you have any experience with HTML?
✦ Approximately how much free time will you have to spare in the next 2 weeks?
---
If you have any questions, please comment below, or send me a Private Message. Thank you!