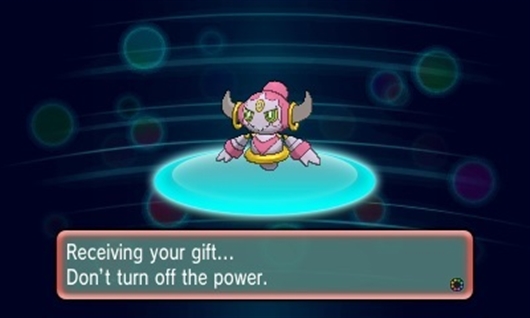 For those of you in North America, a Hoopa event has begun. This Pokémon is level 50 and has the moves Psychic, Hyperspace Hole, Nasty Plot, and Astonish. It will also be holding a Smoke Ball.
To obtain this Hoopa, please follow these steps:
✧ Select MYSTERY GIFT
✧ Select RECEIVE GIFT
✧ Select GET VIA CODE
✧ Enter the code 2016HOOPA
UPDATE: This event ends on Sunday, October 9th. Get it while you can!