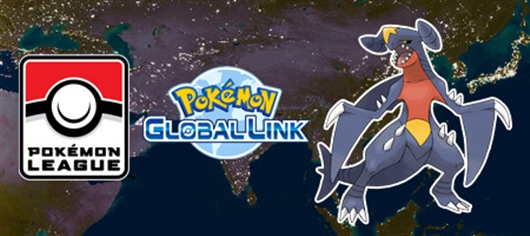 Are you a member of a local Pokémon League? Well, if you are and have both a Pokémon Trainer Club account and Pokémon Global Link account set up, you'll be able to receive the powerful Dragon/Ground-type Pokémon, Garchomp, from the Pokémon Global Link and into your Pokémon Black, White, Black 2, or White 2 game for participating in the Pokémon League. Very cool!

If you are a member of a Pokémon League, you can get your Garchomp by going to the Promotions tab of the Pokémon Global Link website after signing in and you will then be able to receive the Garchomp if you are eligible. This is a reward for participation in the Pokémon League and is not available for people who did not attend the Pokémon League, so if you don't see it under your Promotions tab, it is because you have not attended one of these fun leagues.
What is a Pokémon League, you ask? It's not quite the place where you fight the Elite Four like it is in the video games, no, it's actually a real-life "club" where Pokémon fans gather and play Pokémon with each other! It's for both the Trading Card Game and the Video Games, and is a great experience for any Pokémon fan. If you want to learn more about it, check out the official page explaining Pokémon Leagues, and also use the Event Locator to find any leagues in your area! There are thousands of local Pokémon Leagues set up all over the world!
---
In other news, Curse has extended its author rewards program so modders and addon developers for any of Curse's supported games are now eligible to earn points that can be used to buy Amazon gift cards or even redeemed for cold hard cash in the CurseForge store. Once an addon or mod has been downloaded 1,000 times, the author will receive a complimentary Curse Premium subscription and will also be eligible to begin earning points for their downloads that can be redeemed for the previously mentioned goodies. Over $1,000,000 worth of rewards have been given to the authors already! Interested? Check out the update on Curse.com for even more details!