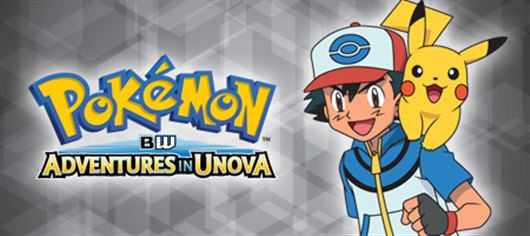 While it's been a bit of a slow news week on the Pokémon X and Y front and with several of the larger Trading Card Game and Video Game tournaments winding down this month, it's the Pokémon Anime's turn to get an update! The Pokémon Anime is now entering its newest season, BW Adventures in Unova, starting this Saturday at 8:30am (7:30am Central Time) on Cartoon Network.
On top of that, there's a Pokémon marathon taking place Sunday, February 3rd on Cartoon Network, with several exciting episodes from the previous season, BW Rival Destinies, as well as a showing of the latest Pokémon movie, Pokémon the Movie: Kyurem vs. The Sword of Justice. Finally, at the tail end of the marathon, Saturday's episode from BW Adventures in Unova will be shown once again. This marathon begins at 11:00am (10:00am Central Time) and will go on for four hours.
On another note, the Keldeo distribution mentioned in a previous update is now live, so if you haven't picked up Keldeo already over the Nintendo Wi-Fi Connection on Pokémon Black 2 and Pokémon White 2, now would be a great time to do so! The event lasts until February 12th and is available in all international regions.