Previously named Pokemon Mystery Dungeon: Magnagate and the Infinite Labyrinth in Japanese, Pokemon Mystery Dungeon: Gates to Infinity has been officially announced on the Pokemon website, along with a release date: March 24th, 2013! Keep in mind that this date is for the United States; international release dates have not yet been announced, although we will keep you posted on the release dates for other regions as well.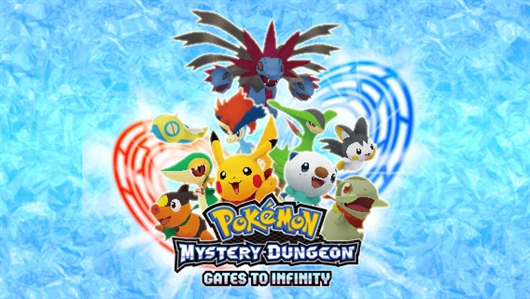 Pokemon Mystery Dungeon: Gates to Infinity mixes up the Pokemon Mystery Dungeon experience by forgoing the usual personality test to determine which Pokemon you become and instead allows you to simply choose your main character from one of five Pokemon: Pikachu, Snivy, Tepig, Oshawott and Axew. You then choose your partner from one of the remaining four. However, it adds impressive 3D graphics to the mix as well as the ability to team up with other players over local wireless, allowing you and your friends to explore dungeons together.
One additional new feature is the introduction of Magnagates, which are mysterious entrances to new dungeons that can be entered by using the camera on your Nintendo 3DS to scan various real-life objects.
Take a look at some of the screenshots revealed from the English version, and be sure to check out the official page for it at Pokemon.com/MysteryDungeon!