Personal Info
---
AKA
Isa
Gender
♀ (Female)
About Myself
My name is Isabel, as you may already know. I was born in Ecuador, a small country on South America.
I study education, and this is my last year in university.
My hobbies are reading and chatting, meeting new friends, and traveling. I also sometimes write, but not very often.
My favorite Pokemon is Dragonair

It's just so beautiful and elegant.
For contact information, look for me as
Skype

:

live:mystical_dragonair

ToS (Town of Salem)

:

isa125

LoL

:

Isa125

(but I'm just beginning to play)
Add me if you ever want to talk!
On the forums:
I was a roleplayer, but I'm not currently on any roleplay. However, I'm always down for a casual sandbox one.
I'm a member of the Pokecaual club Quintessence and Non-club The Drive In. Former leader of Azuriwarts (Harry Potter Fanclub).
I participated on the Azuricast as a guest, and on Azurilland Theatrical Company The Lion King as Sarabi.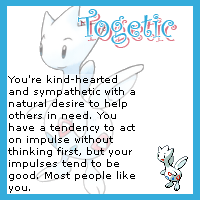 Time Zone
GMT-5/EST
Pokémon
---
IGN
Lady Isa
Favorite Pokémon
Dragonair
Pokémon Interests
Badges
---
Badge Collection
Forum age and post badges
Greeter, Questioneer and Roleplayer
Mafia Badges