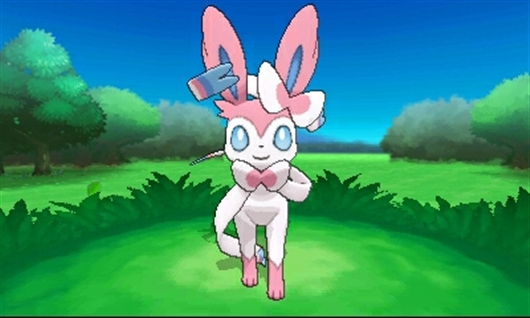 Sylveon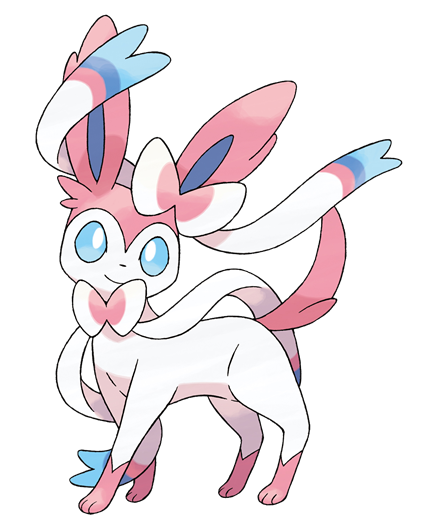 Sylveon is the newest evolution of Eevee in Pokémon X & Y. This brings the number of known "Eeveelutions" to eight.
It was first shown in a leak of CoroCoro on February 12th, then was subsequently revealed in English on February 14th shortly after it was unveiled on Pokémon Smash.
Its type was initially kept a mystery and, on June 11th, its type has been revealed to be the new Fairy-type.
Sylveon is also set to star in the short feature film, Pikachu & Eevee Friends, alongside Eevee and its other evolutions.
Basic Information
Type:

Fairy

Ability:
Cute Charm
Species:
Intertwining Pokémon
Height:
3'03" (1.0m)
Weight:
51.8 lbs. (23.5kg)