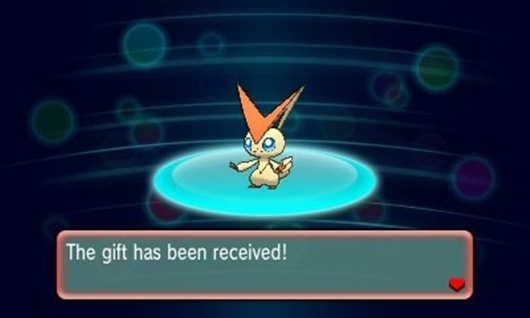 As the world begins to roll around to the 1st of September, a new Mythical has begun its distribution. This month, it's the Victory Pokémon, Victini.
This Victini can be received through Mystery Gift as a Wi-Fi distribution.
Select MYSTERY GIFT

Select RECEIVE GIFT

Select GET VIA INTERNET
Remember, this event ends on the 24th, so be sure to pick one up before it ends.