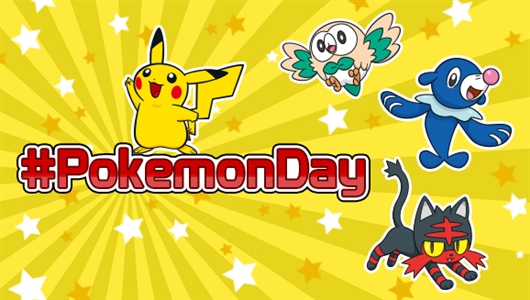 Pokémon's 21st anniversary is coming up quick, trainers! There are plenty of ways to celebrate your love for the series up until February 27th — join in on the festivities!
Share some of your favorite memories of the series under the tag #PokemonDay for a chance to be featured on the official website.
Have some fun on Pokémon's anniversary!
✧ In Pokémon GO, from February 26th through March 6th, look for festive party hat Pikachu in the wild
✧ New Pokémon Gallery Figures are coming on February 27th
✧ Visit Pokémon TV from the 27th onward to catch classic Pokémon movies
✧ Starting today, earn more Trainer Tokens and enjoy other bonuses on Pokémon TCG Online
✧ Head on over to Twitch on the big day for an all-day streaming celebration
✧ Pokémon the Movie: Volcanion and the Mechanical Marvel will be available on iTunes, Google Play, and Amazon Video to purchase on February 27th

(Visit your region's version of Pokemon.com for information on even more festivities and deals!)
---
Pokémon is a series special to all of us for various reasons.
What are some of your favorite Pokémon memories? How will you celebrate this year?