Although Pokémon did not make an appearance in Nintendo's Digital Event at E3 today, a trailer for Pokémon Super Mystery Dungeon was released shortly after that stream concluded, which is the English version of the trailer released in Japan a few days ago.
It confirms that the central plot point revolves around legendary and mythical Pokémon turning to stone, with everyone left wondering why it is happening and where it will happen next.
The personality test is also confirmed to return and will determine which Pokémon you are transformed into. Not only that, but an Apple can be seen on the floor, which may suggest that the hunger mechanic has returned.
However, one thing that was not shown was one of the questions in the Japanese trailer, which asked something along the lines of "How would you describe your partner Pokémon?" and allowed "Cool!" or "Cute!" as the answers. In the Japanese version of Pokémon Mystery Dungeon: Gates to Infinity, there was an option to select whether your partner is male or female, yet this option was removed from international versions — much to the disappointment of fans of the Pokémon Mystery Dungeon series. If that question shown in the Japanese trailer is indeed used to determine your partner's gender, the fact it was not shown in the English trailer may indicate it will not be present, though it's too early to confirm whether that's the case or not.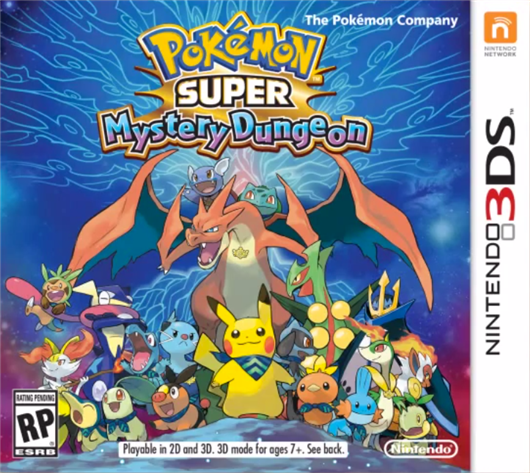 The release window for Pokémon Super Mystery Dungeon in North America has been changed from "Winter 2015" to "Holiday 2015," suggesting it will be available around Thanksgiving in the United States, or by late November. The box art has also been revealed for the game.
Lastly, the official Japanese Pokémon Super Mystery Dungeon website has been updated to include new artwork of all of the possible starter Pokémon and partners.