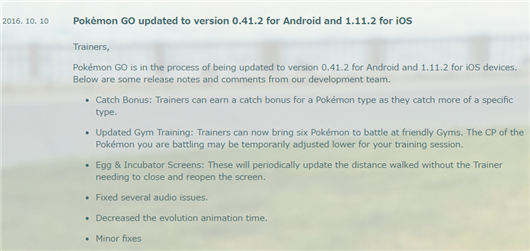 (Click the image for a closer look.)
Pokémon GO is now in the process of updating to version 0.41.2 for Android and version 1.11.2 for iOS devices. Take a look at what's new above, taken directly from the official website.
What do you think of this update? Let us know down below!