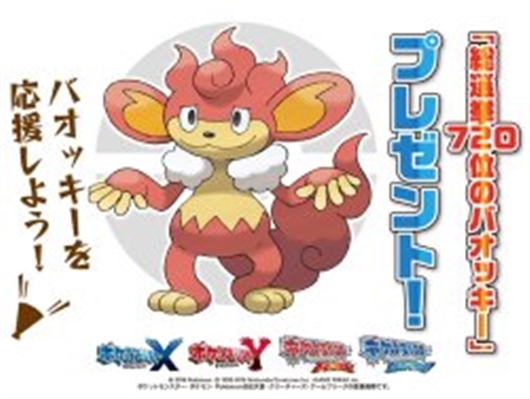 Pokémon Election — Last Place Pokémon Distribution
The Ember Pokémon, Simisear, came in last place in the recent Pokémon Election. To commemorate this, a special Simisear will be distributed at participating Pokémon Centers in Japan from June 25th through July 15th.
There are no further details about this Pokémon at this time, but we'll keep you updated!
Pokémon Lab Event — Johto Starters
Trainers that visit Osaka's Pokémon Lab between July 16th and September 4th will be able to receive codes for the Johto starters: Chikorita, Cyndaquil, and Totodile.
It seems these Pokémon do not come with any special abilities or moves.
Mark McQuillan's Machamp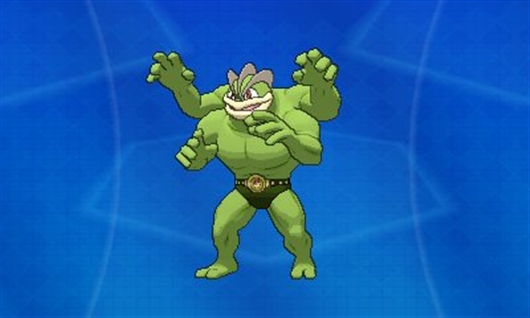 A special distribution will become available from July 1st through July 3rd for those that attend the US Nationals.
This Pokémon is based on one of Mark McQuillan's Pokémon from last year, one that helped carry him all the way to his title of Senior World Champion: his shiny Machamp.
This Machamp, just like Mark's, will come with the moves Stone Edge, Wide Guard, Knock Off, and Dynamic Punch. It will also be holding a Sitrus Berry.
---
Are you excited about any of these events? Will you be able to get Mark's Machamp at the US Nationals?
Let us know in the comments below!