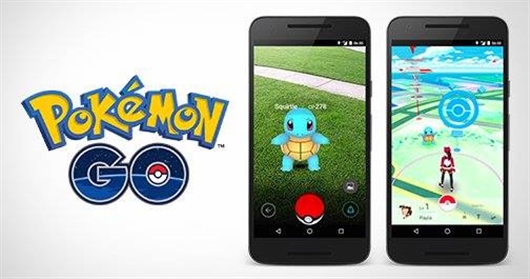 New Pokémon Go details have surfaced on Pokémon's website. We have outlined the new information down below!
Trainer Levels
Within the game, players will gain levels as a trainer. At higher levels, trainers will be able to capture more powerful Pokémon, as well as gain access to better items such as the Great Ball.
Evolution
If a trainer captures the same species of Pokémon a certain amount of times, they will have the opportunity to evolve one of them.
PokéStops and Pokémon Eggs
PokéStops are located at points of interest in the real world, such as historical markers or monuments. Items, or even Pokémon eggs, may be found at these locations.
Pokémon eggs will hatch after you have walked a certain distance — the Pokémon within may be something you have yet to encounter!
Achievement Medals
A plethora of challenges will be available within Pokémon Go, awarding players achievement medals for completing various tasks. These medals will appear in the trainer's profile.
Pick a Team
Trainers will have to join one of three teams after reaching a certain point in the game. After joining a team, players will be able to work together by assigning Pokémon to empty gym locations (or locations that have been claimed by their team).
One person may assign only one Pokémon to any given gym. If a gym is run by an opposing team, a player may also challenge the gym in an attempt to take control of it. Gyms are located at various points of interest across the world, just like PokéStops.
---
What are your thoughts on Pokémon Go so far? Do you think you'll be giving it a shot?
Let us know in the comments below!