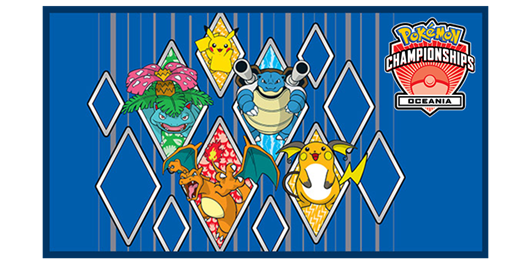 From March 10th - 12th, the Pokémon Oceania International Championships, the second of the International Championships for the year, will be on at the Melbourne Park Function Centre.
It will feature high Championship Point payouts and a prize pool value of up to AU $100,000, based on attendance, which will be spread between the TCG and VGC tournaments. Similar to the previous tournament, VGC competitors require a 3DS family system and a copy of either Pokémon Sun or Pokémon Moon.
Entry for the Masters Division is AU $60 and will begin on Friday the 10th, with the Junior and Senior Divisions costing AU $30, and will start on Saturday the 11th.
For more information, click here to visit the official website.
International Challenge February Reminder — Sign-Ups
Sign-ups for the International Challenge February, covered here, are now open until next Thursday, the 23rd.
Remember that all qualified entrants (those that have completed at least three battles) will earn a Mawilite (Mega Stone) and a Beedrillite (Mega Stone). This is currently the only way to obtain them. The missing mega stones will eventually be made available for everyone through the use of online code postings and other means, but it is unknown when this will be happening.
Good luck to participating trainers!
---
Will you be attending the Oceania International Championships? Are you planning to sign up for the International Challenge February?
Leave your thoughts in the comments below!