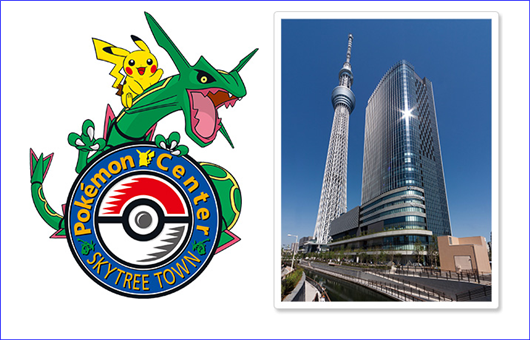 Pokémon Center Skytree Town
On July 6th of this year, a new Pokémon Center will be opening up in Tokyo's Skytree facility — it will be named 'Pokémon Center Skytree Town'. This Pokémon Center, featuring Pikachu and Rayquaza on the logo, will be the 11th in Japan.
---
New 3DS Theme
A new 3DS theme — based on the upcoming Pokémon film — has been revealed for Japan and may be received by those who have voted in the Pokémon Elections. At participating 7-11 7-Spot locations, players will be given a code to redeem the theme while connected to the store's WiFi (7-Spot).
The theme may be redeemed until August 31st of this year.