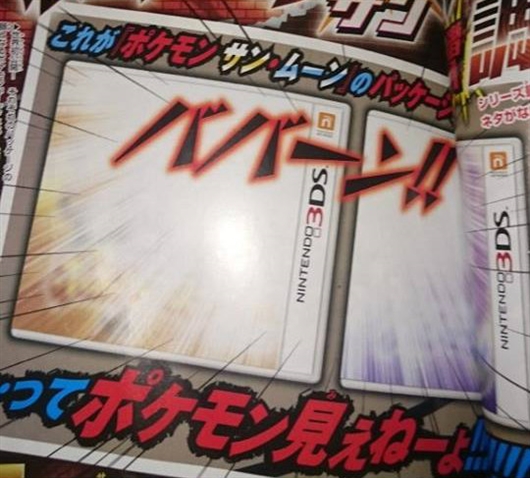 Pokémon Sun and Moon
CoroCoro has said that details concerning Pokémon Sun and Pokémon Moon will be revealed next month. The image shown above was displayed next to these words.
Magearna
Magearna, the Artificial Pokémon, has been confirmed to be a Steel/Fairy combination!
Pokémon Ga-Olé
A new arcade game, Pokémon Ga-Olé, has been announced. Specific details are unknown at this time.
Pokémon Election Information
Details for the Pokémon Election in Japan have been released. A Pokémon is to be selected and distributed at the movie theatre in July, at the premier of the newest film. For those in Japan to participate in the event, they will need to get the card that comes with booking a ticket and send in their votes before May 8th by following the instructions.
A winner will then be announced in June.
(click the images for a larger view)