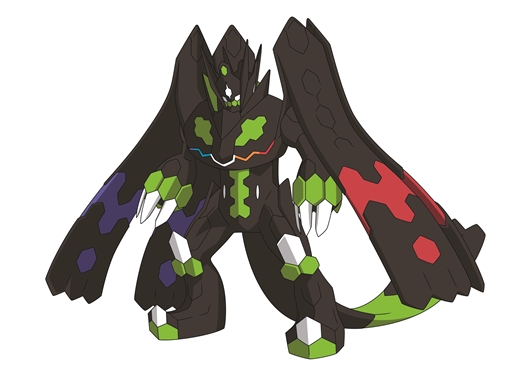 Following the recent CoroCoro reveal of the new Zygarde formes, The Pokémon Company International has officially unveiled Zygarde's four new formes, in addition to the mysterious Ash-Greninja, who will play a role in the upcoming Pokémon XY&Z anime season (Season 19) in Japan, which starts on October 29th (in Japan).
| | | |
| --- | --- | --- |
| | | |
| Zygarde Cell Forme | Zygarde Core Forme | Zygarde 10% Forme |

According to the official website, the Zygarde Cells each make up one individual cell of Zygarde. They're also incapable of using any attacks, leaving researchers questioning whether they can be considered Pokémon or not. The Zygarde Cores are said to be a part of Zygarde's brain, but little else; the can contact other Cores via telepathy, and will take action when the ecosystem falls into disarray. Zygarde 10% is the product of 10% of Zygarde's nearby Cells and can travel at up to 60 miles per hour (100km/h).
| | |
| --- | --- |
| | |
| Zygarde 50% Forme | Zygarde Complete Forme |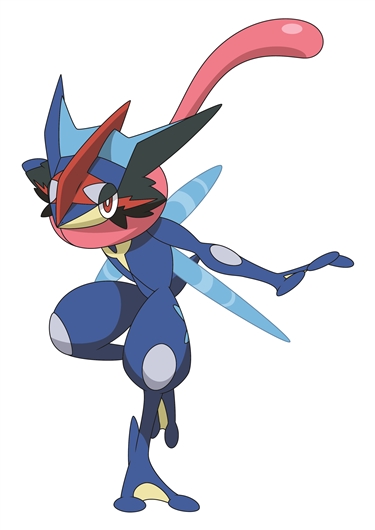 Zygarde 50% is the form that we all recognize as Zygarde in Pokémon X & Y, and is the form Zygarde takes when 50% of the nearby Cells are combined. It watches over and maintains the local ecosystem. Finally, Zygarde Complete is the result of the Core absorbing 100% of the Cells, revealing its true form, said to be more powerful than Xerneas and Yveltal.
Last, but not least, Ash's Greninja from the anime series is revealed to undergo a change. The bond between Ash and his Greninja has caused Ash's Greninja to take on an appearance with a resemblance to his Trainer. Interestingly, the official website states that the phenomenon happened before several hundred years ago in the Kalos region, implying that this is not the first such transformation. The new look for Greninja is officially referred to as "Ash-Greninja".
Although the website does not specifically mention the subtitle of Season 19 of the anime, the assets provided to Marriland.com did confirm at least the Japanese name of the season — Pokémon XY&Z. Whether this suggests that "Z" will be exclusive to the anime or could perhaps be a new game remains uncertain and unconfirmed. The official website did say to stay tuned for when this anime season will be coming to North America and Europe, though, with no release date given.