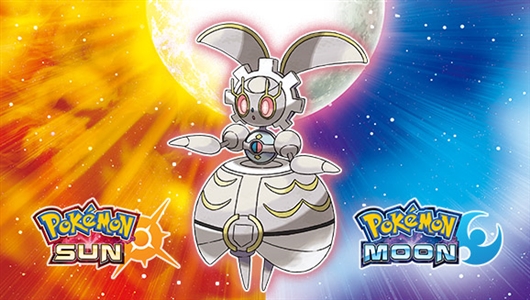 For those of you in North America, the QR event for the Mythical Pokémon Magearna is now available! The code will be available indefinitely.
Will you be resetting for a specific nature? Do you plan on giving it a nickname? Will you use Magearna competitively?
Feel free to leave a comment down below!
How to get

Magearna

on your copy of Pokémon Sun or Pokémon Moon:
✧ You must complete the main story and become the champion
✧ On your lower screen in-game, select the QR Scanner on the second page
✧ Scan the QR code provided below
✧ Go to Hau'oli City's Shopping District and enter the mall
✧ Go upstairs, and when you reach the shop 'Antiquities of the Ages,' a man in an orange and blue shirt will give you

Magearna
\
Level 50 || Soul-Heart (Ability) || Bottle Cap (Held Item)
Flash Cannon, Fleur Cannon, Lucky Chant, Helping Hand