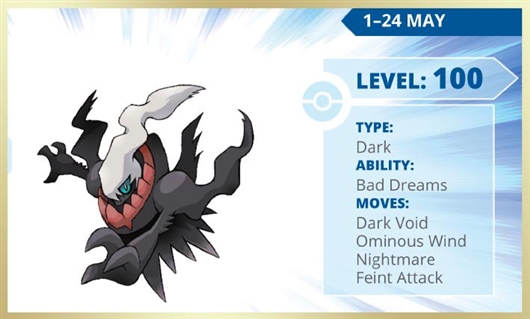 For those of you that missed the Darkrai event back in May of this year, you have another chance to get it. Follow these steps on your copy of X, Y, Omega Ruby, or Alpha Sapphire:
✧ Select MYSTERY GIFT
✧ Select RECEIVE GIFT
✧ Select GET WITH CODE and enter Darkrai20
Remember that this is only available in North America until October 31st. If you already have the Darkrai from the distribution in May, you will not be able to receive it again on the same game.